Mission
Our Mission is to successfully provide accessible affordable housing.  Success is defined as:
Putting applicants, tenants, and participants first;

Market competitiveness; and

Fiscal strength and integrity.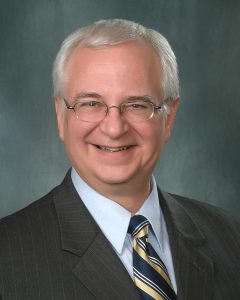 Rob Banks is the Chief Operating Officer at the Topeka and Shawnee County Public Library.  He has worked at the library since 1998 in various capacities.  He has a Masters of Library Science from Emporia State University.  Banks has a Bachelor's of Music Education from the University of Kansas and taught Vocal Music at Santa Fe Trail High School from 1976 through 1978.  He spent a year in Germany while his wife pursued her Masters in German and then spent 10 years with Marketing International, Inc. in Topeka.
Banks has served the library profession in numerous ways; most recently spending 10 years on the American Library Association Council, the policy making body of the association and three years on the Executive Board, the leadership and fiscal oversight body of the association.  He remains active on the library committees within the American Library Association.  Banks also served on committees of the Kansas Library Association and served on the board and in 2008-2009, as president of the Mountain Plains Library Association.
He has served on numerous boards in the Topeka community.  Banks has been a member of the board of the Community Concert Association, the Topeka Turn-Around Team and served a three-year term on the Topeka Landmarks Commission; the last year as Chair, as well as working with numerous other groups.
Banks is the retired harpist of the Topeka Symphony and has been a church organist since high school.
Banks and his wife have two grown children.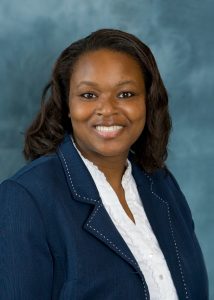 Shaye Downing originally began working with Sloan Law Firm as a law clerk in 2003. Her skills in organizing complex litigation and tackling legal issues then brought her to the firm as an associate attorney in 2005. She achieved member status in 2009.
Downing is a graduate of the University of Kansas School of Law. Her dual undergraduate degrees in Psychology and Sociology were also earned at the University of Kansas. Her law school activities included competition in the school's moot court competition and membership in the Black Law Student Association (BLSA).
Downing's professional affiliations include membership in the American Bar Association, Kansas Bar Association, Topeka Bar Association, and the Women Attorneys Association of Topeka. She is admitted to practice law in the State of Kansas and federal courts, and she has been honored by the Kansas Legal Services Corporation for her efforts in providing pro bono legal services.
After growing up in Kansas, Downing and her husband, John, have continued to make Kansas their home.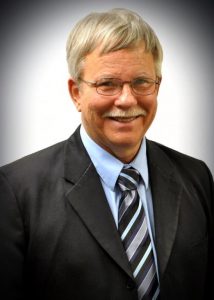 Franklin earned 99 semester credit hours at the University of Kansas and then graduated cum laude with a bachelor's degree in economics from Washburn University.   While spending two months as an exchange student in Mexico City, Mexico he began the process of developing fluency in Spanish. Proficiency in computer usage with an emphasis on search skills was also an attribute.
He worked with special needs students, including those with Down syndrome and Autism Spectrum Disorder, as a paraprofessional on their bus ride to school each day. While on work study he was a computer operator with the Prime mini-computer at Washburn University.   Franklin spent several years working at Cheley Colorado Camp for Boys with youth from the ages of eleven to eighteen years old. In California he labored diligently on two entrepreneurial ventures with a friend, one the 'Energy Store' and the other 'Airport Information Systems', a public access information system using kiosks in high-traffic areas like convention centers, airports, and hotels.
He was quite active in the volunteerism and non-profit sectors for almost 20 years.  He served at Let's Help for 7 years, Stormont Vail Health for about 2 years, Meals on Wheels for 5 years, the Topeka Shawnee County Public Library, and while a volunteer at the Community Blood Center he donated over five gallons of blood!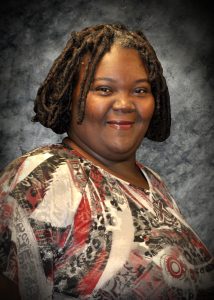 .