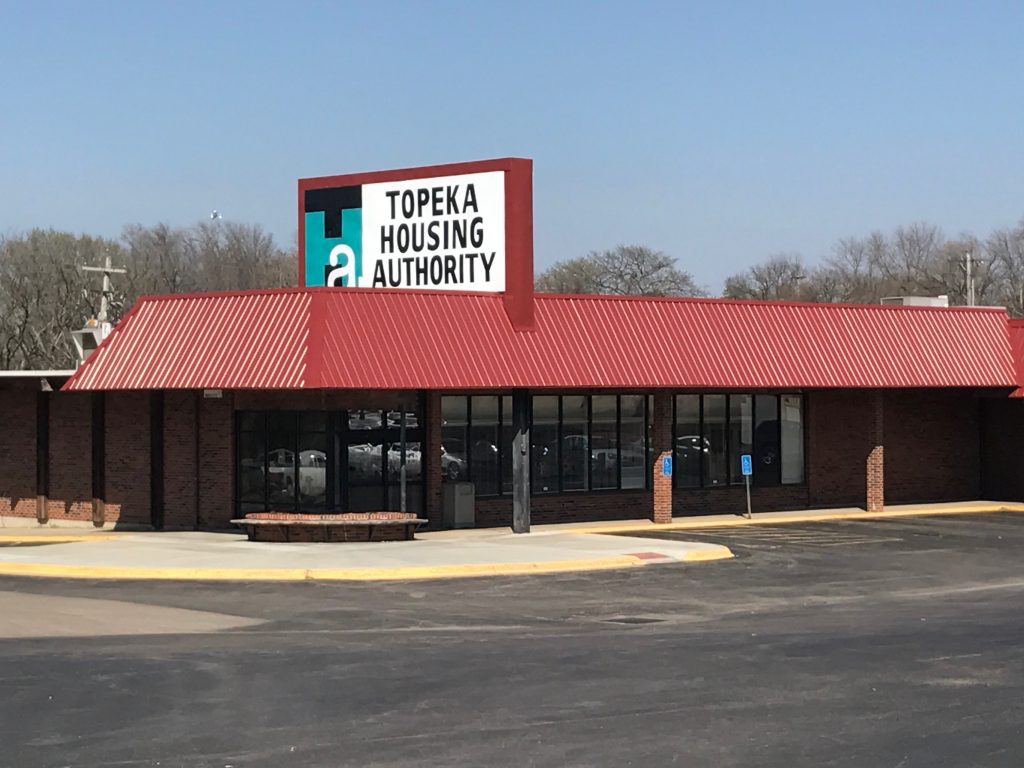 Mission
Our Mission is to successfully provide accessible affordable housing.  Success is defined as:
Putting applicants, tenants, and participants first;
Market competitiveness; and
Fiscal strength and integrity.
Commissioners
Robert Banks ~ Chair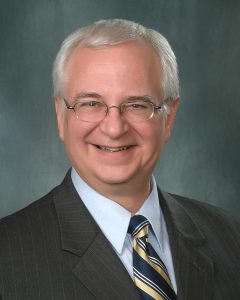 Rob Banks is the Chief Operating Officer at the Topeka and Shawnee County Public Library.  He has worked at the library since 1998 in various capacities.  He has a Masters of Library Science from Emporia State University.  Banks has a Bachelor's of Music Education from the University of Kansas and taught Vocal Music at Santa Fe Trail High School from 1976 through 1978.  He spent a year in Germany while his wife pursued her Masters in German and then spent 10 years with Marketing International, Inc. in Topeka.
Banks has served the library profession in numerous ways; most recently spending 10 years on the American Library Association Council, the policy making body of the association and three years on the Executive Board, the leadership and fiscal oversight body of the association.  He remains active on the library committees within the American Library Association.  Banks also served on committees of the Kansas Library Association and served on the board and in 2008-2009, as president of the Mountain Plains Library Association.
He has served on numerous boards in the Topeka community.  Banks has been a member of the board of the Community Concert Association, the Topeka Turn-Around Team and served a three-year term on the Topeka Landmarks Commission; the last year as Chair, as well as working with numerous other groups.
Banks is the retired harpist of the Topeka Symphony and has been a church organist since high school.
Banks and his wife have two grown children.
Kyle Mead ~ Vice Chair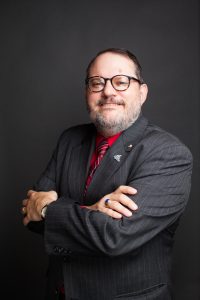 Kyle J. Mead has worked in the real estate industry for over 20 years.  He is Vice-President and Chief Examining Attorney for a local real estate title and closing company. Kyle joined the company in 2002 after five years in law firm practice.  His private practice experience included the areas of real estate, family law, probates and estates, banking law, collections and civil litigation.  Kyle is a graduate of the University of Notre Dame, Notre Dame, Indiana, and an honors graduate of the Washburn School of Law. 
Kyle is a member of the Kansas Bar Association, and serves on the KBA Title Standards Committee.  He is a member Topeka Bar Association, having served as President of the Topeka Bar Association Young Lawyers Division, and on the TBA Board of Directors.  He has written and presented on Landlord-Tenant law in Kansas, and on Title Insurance and closing issues.  He is an adjunct instructor at Washburn University, teaching an online class in Property Law for the Department of Criminal Justice and Legal Studies.
Kyle volunteers with the Greater Topeka Partnership, as a Diplomat and Ambassador, and as a volunteer for the Partnership's Total Resource Campaign.  Kyle is a Class of 2015 graduate of Leadership Greater Topeka. He has volunteered with Topeka Habitat for Humanity, Cub Scouts, Boy Scouts, Mater Dei Parish and School, Hayden Catholic High School, and the Knights of Columbus.
Kyle and his wife have seven children, and are happily raising them in the Topeka community.
Scott Bruner ~ Board Member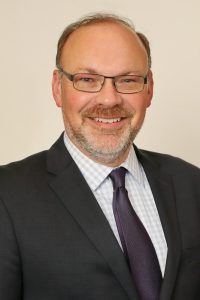 Scott Brunner was appointed on December 13, 2022 to a term on the Topeka Housing Authority Board through 2026. Scott works for the Kansas Department of Aging and Disability Services (KDADS) overseeing the operation of the 4 state hospitals and the KDADS staff conducting surveys and certification reviews for long term care facilities and health occupations. Scott has more than 15 years of experience with budget and financial operations in state government including working in for the Kansas Division of the Budget and in a variety of roles in the Kansas Medicaid Program including State Medicaid Director and Chief Financial Officer.  Before starting at KDADS in January 2020, Scott served in leadership roles with Aetna Better Health of Kansas and at the Kansas Health Institute.  
Tamika Sellars ~ Resident